Affordable and Fun Kid Activities
Sick of hearing your kids complain of their never-ending boredom? Tired of seeing them glued to screens all weekend, spring break, or summer long? Sometimes it seems that the only way to keep my kids occupied is to spend a ton of money or use electronics. That's why I compiled this list of unconventional and affordable kid activities. Whenever we are getting a case of cabin fever, I just pull one of these affordable, fun kid activities out, and they're guaranteed to save the day.
1.) Slime
I avoided the slime fad for a very long time. The thought of the mess terrified me. Then, my husband stumbled onto some YouTube videos and decided it would be fun.
He got the kids super psyched about it and convinced me to try it. (I didn't really have a choice) We used this recipe from Katie at Preschool Inspirations, and it was perfect. Each person (even the kids) made their own batch even the kids.
I was so pleasantly surprised. It didn't make a mess, and the kids laughed and played with their slime for hours. It was definitely worth the trouble, and it only cost a few dollars to make tons of slime.  The recipe we used worked out perfectly and was pretty simple.
One great way to beat the heat, and stay healthy is to make your own Popsicle. These Popsicles are 100% fruit. They are super healthy, and kids and adults LOVE them.
My kids especially love picking the different flavors and helping me make them. So far we have made Strawberry-Watermelon, Cantelope-Pineapple, and blackberry. The Strawberry-Watermelon is hands down the best. The hardest part is waiting for them to freeze. You can find the recipe here.
This was the cheapest and easiest DIY kid activity ever. It was about a ten-second craft, and my kids love EVERYTHING glow in the dark. They had a super time bowling in the dark.
This was the absolute cheapest activity. It cost $2 worth of glow sticks from the Dollar Tree and some empty water bottles. We even had had the glow sticks lying around as leftovers from the 4th of July.
This recipe from Living Well Mom took just a few minutes to put together and was a lot of fun. I would advise getting the larger squeeze bottles that she uses in this picture. I used the 3 oz ones in the travel section, and they wanted them refilled often.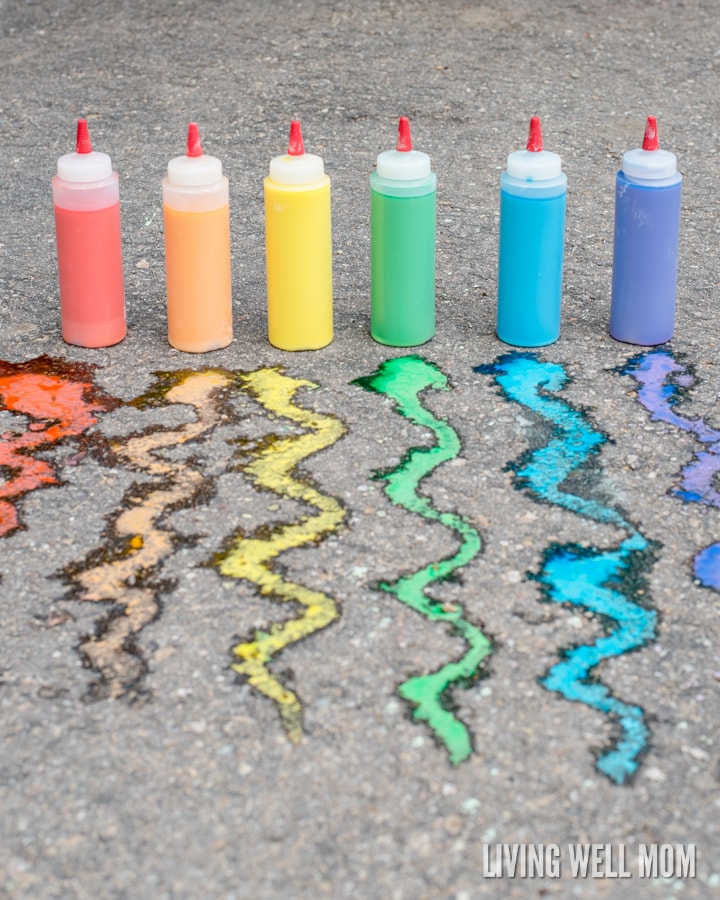 5.) Go for a Hike through the Neighborhood
I love loading the kids up with snacks in their backpacks and drinks and taking them down the road for a "hike." Since it's something we often do when we're on vacation exploring new places, they associate it with FUN. Even though we're staying in our home-town and spending no money, we still get to get out in the sunshine and explore. 
Enjoy!
I love all of these ways to slow down time and enjoy our families. In this day in time, it is all the more important to get off our screens and just enjoy each other. What are some of your favorite affordable kid activities? Let me know in the comments below.